Alison's Story about her daughter growing up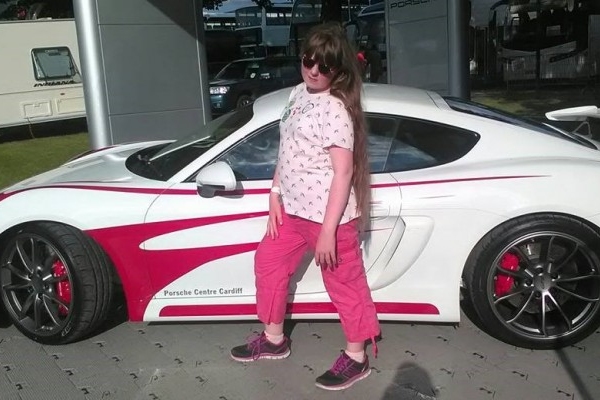 Alison's shares her and daughter's experience of shopping for her first bra.
Initially I was unsure with my daughter; who has Autism, learning difficulties and delayed receptive and expressive language, walking into a changing room with a complete stranger to be measured for her first bra. My daughter had mixed emotion about what to expect, as it was a new experience for her. Having made the appointment with Marks and Spencer's the day before, we arrived at the store for our appointment at 10am. The lady approached and introduced herself as Catherine in a friendly, yet professional manner. She asked my daughter what her name was and showed her to the changing room. There she explained what she was going to do, how she was going to do it and asked if my daughter was ok with that. My daughter was then measured and Catherine brought a variety of styles for her to try on.
Throughout the time Catherine asked if my daughter was happy with what was going on. Catherine asked if she had any questions, to which my daughter replied 'How do I fasten it around my back?' With a lot of patience, Catherine explained and showed my daughter, that with more practice it would get easier. It wasn't until the end that I was asked for my opinion of the bra.
Overall, I was very pleased with the experience and was pleasantly surprised with the way that Catherine had treated my daughter, reassuring her and making her feel comfortable in a potentially embarrassing situation. I was happy that Catherine had spoken to my daughter instead of myself as this was her experience and not mine. It was great that Catherine had ignored the difference between my daughter and a young person without a disability.
Join PACC
< Back to Parent Carer Stories