Mediation Workshop for Parent Carers
04/10/2021
Mediation & Dispute Resolution Workshop
21st October 2021 10am-12pm via Zoom
We are pleased to provide Shropshire Parent Carers an opportunity to attend a workshop with Prime SEND, Prime Resolution Specialist Mediation Services for SEND. The workshop will be exploring how mediation works, why families can benefit from it, and at what point is it worth engaging mediation services. This is all part of the dispute resolution pathway that may, if satisfactory conclusions are not saught, lead to tribunal.
This workshop is aimed at those who may be considering challenging a decision made by the local authority in regards to:
Assessment of needs for an Education Health Care Plan
Decision to issue a plan, or not
Provision, needs, or advice included within a draft plan
Ceasation of a plan
However, the workshop will cover tips and discussion points that would benefit anyone wanting to understand how they can effectively challenge decisions throughout the EHCP process, whether you currently have a dispute or not.
SEND Mediation is an offer that all local authorities must provide to families who choose to dispute decisions made more formally. To find out more please listen to our latest podcast (Mediation and Dispute Resolution) at SEND in the troops... (buzzsprout.com). Or visit the Prime SEND website.
To join us at the workshop, please register via eventbrite the virtual meeting link will be issued to registered participants the day before the event.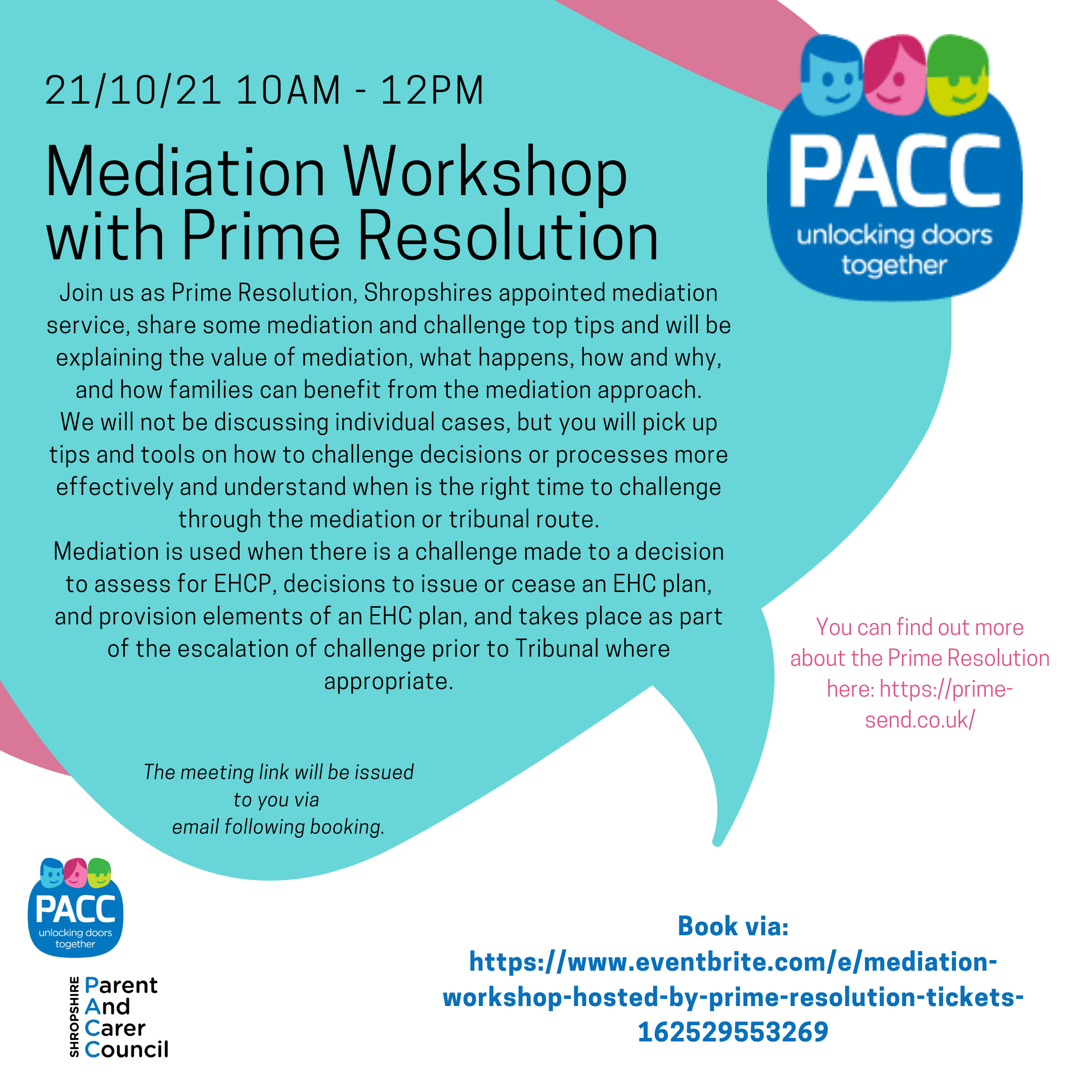 < Back to News List